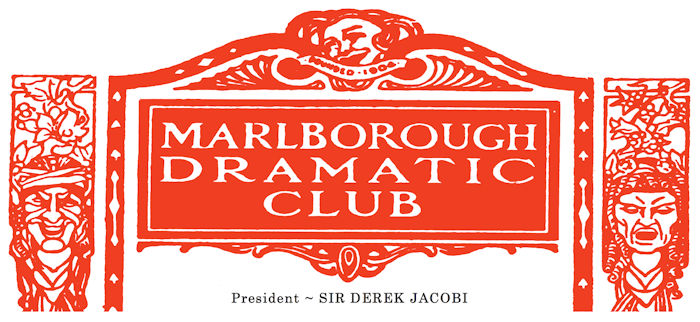 We are now planning to perform this show in APRIL 2022 - date to be confirmed.


To be directed by Louise O'Connor, we look forward to welcoming you to this stage version of the classic Ealing comedy by Graham Lineham where a sweet old lady is pitted against a gang of criminal misfits who worm their way into her home.

Location: Memorial Hall, Brentwood School, CM15 8EE

For a peak behind-the-scenes of the set-building process - please click here
To make our productions authentic, we are often searching for certain vintage or specific items.
For 'The Ladykillers' – do you have any unwanted / unusable string instruments (Viola or Double Bass) with cases that we could have please?
We are always on the lookout for old internal doors, paint and rolls of wallpaper – please think of us before taking them to the refuse centre!
Do you have an eye for make-up or a feel for costumes?
We are always on the lookout for new members of the club – whether people want to act or help out back stage. Please talk to your family and friends and let them know – perhaps bring them along to a show. For example we are looking for help with our stage make-up, hair, wigs and costume design and sourcing. Thank you!
You may be interested to know what shows the Marlborough has produced since the Club was founded in 1904. Mark Watson-Lee has been busy compiling a list of all the productions which can now be found by clicking here, (or see the article 'Previous shows from 1905' in the 'SHOWS' menu).
100 years ago, our predecessors put on three plays a year and the next show due (in October 1921) would be 'Billeted' by F. Tennyson Jesse & H.M Harwood. It is a comedy in three acts, where a neighbour has told a woman, whose husband is missing in the First World War, that it is improper for her to have a male lodger. She fakes a telegram announcing her husband's death, but, he returns -- as the adjutant (administrative assistant) of the officer lodging with her!
Click the title above to open the required newsletter.
These are pdf files, many browsers (e.g. Chrome, Edge) already have a built in pdf reader so they should just open for reading in another window.
The Newsletters are produced by Juliette Bird (contact details on Newsletter), or email any news to This email address is being protected from spambots. You need JavaScript enabled to view it.